Book Now - South Shore Ultrasound Center
Easy online scheduling
1. Choose your ultrasound package 
2. Choose a date and time - Book appointment
4. Read the CONFIRAMTION  e-mail
It's that easy! 
 A $10 fee will be added to all ultrasound visits to cover the enormous costs of operations due to C-19.  This fee is in place due to our changes in sterilization and PPE practices.  Thank you for your continued cooperation.
Having Twins?  Please add $25 to any package.  Each baby will receive the same amount of time and attention.  When booking your appointment online, please write TWINS in the comment box.
or call our studio at 781-878-1230
 Please have a valid credit card ready when you book your appointment.
A deposit is required when scheduling your ultrasound.  You may pay the balance on the day of your visit by Visa, MC, Discover, Debit, Amex, apple pay or cash.
A $2.50 fee is applied to credit card purchases. Thank you for understanding.
Proof of prenatal care must be shown before we can perform an elective ultrasound.
Stubborn/Shy babies: If your baby is feeling shy during your visit we will try our best to reposition you to get your baby to move, however, if with our best efforts your baby is still feeling stubborn we will end your scan and reschedule you for a free redo visit. 
     It is YOUR right to agree to stop or to continue and finish your ultrasound visit.  If your baby still does not move or cooperate then you will not be offered a free redo scan.
Thank you for your cooperation & understanding, Kim, Erica & Tawny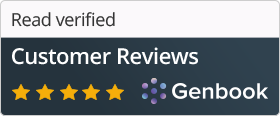 4D Ultrasound Boston ~ 4D Ultrasound Brockton ~ 4D Ultrasound Rhode Island
4D Ultrasound Fall River ~ 4D Ultrasound South Shore ~ 4D Ultrasound Plymouth ~ 4D Ultrasound Taunton ~ 4D Ultrasound Hanover 
4D Ultrasound Massachusetts