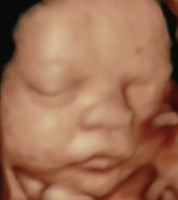 A Moment in Time that Will Take Your Breath Away . . .
Our focus is to provide mothers with the most incredible experience seeing their baby for the first time or anytime during your pregnancy. 
As some of you already know (and the rest of you will soon find out) this experience is life changing in so many amazing ways! The love that you feel for your child is so powerful, and A New Conception is honored to follow along with you on this wonderful journey.
Our welcoming staff and charming, spacious scanning suite can host up to 10 friends and family, making your ultrasound experience one that you will treasure forever.  
​Our studio is easily accessible from all parts of Massachusetts. Our location is in Hanover, Ma, convenient from Braintree, Quincy areas as well as all points south. We have a parking lot for your convenience and we look forward to serving you soon.
A New Conception is family owned & operated. Our packages include Printed Pictures, Baby's Ultrasound movie set to music and all images on A free App.

3D Ultrasound & 4D Ultrasound in Hanover, Ma. South of Boston, Massachusetts.
First 3D/4D Ultrasound Facility Offering Free 5D HDlive Option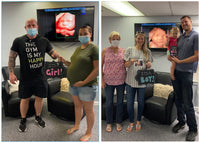 2D, 3D/4D & HDlive Imaging
A New Conception has the experience you can trust when it comes to your precious baby. We are the original 3D/4D ultrasound studio on the South Shore in Massachusetts and we have been scanning beautiful babies since 2010!  We specialize in early gender determination as early as 14 weeks.  In addition to highly trained technicians, the owner, a certified Doula, has taught childbirth education classes since 1995.
Everyone will experience the newest 5D or HDlive technology at our studio.  We own the latest GE E8 Expert ultrasound machine, so why not let our clients experience it free of charge? 
See More Happy Families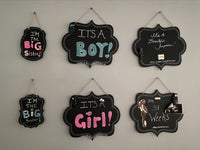 Want A family photo?
If you would like a family photo, just let us know and we will be happy to take a photo for you. If you choose to share please give us a shout out. #hanoverultrasound #ancbabies
Our Studio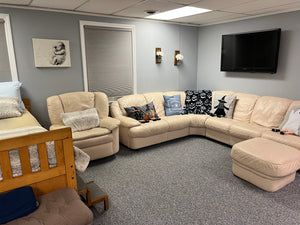 Roomy and Comfortable Scanning Suite
Our ultrasound scanning suite is roomy, yet comfortable. We  have spacious seating for 10-12 guests. Four screens means everyone gets a front row seat!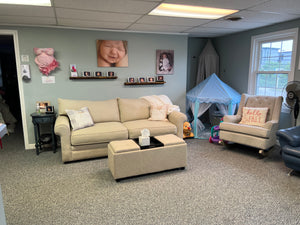 Children and Families are Always Welcomed!
We specially designed our studio to accommodate visitors of any age. We encourage you to share these special moments with family, friends and children!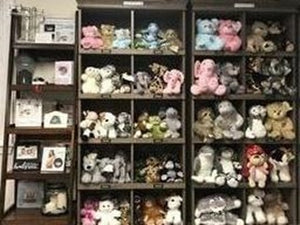 Largest Selection of Huggable Heartbeat Bears & Gender Reveal Items
Your heartbeat is the sound your baby hears for 9 months. Record Mommy's heartbeat and tuck it inside any of our plush heartbeat animals. Not only does it make a great keepsake, it soothes baby after birth.
A New Conception is here for "Your New Conception"
Experience the Miracle of 3D Ultrasound / 4D Ultrasound! & 5D HDlive too!
If you are an expectant parent, you can now see your unborn baby with 3D ultrasound and in motion with live 4D ultrasound and the most advanced ultrasound technology, HDLive Ultrasound.
A New Conception Ultrasound Studio also offers early gender determination ultrasounds in 2D, 3D, 4D and HDLive starting at just 14 weeks. Other Ultrasound services & Sneak Peek DNA Gender start at 6 weeks and go up to full term. 👶
A New Conception Ultrasound uses brand new, cutting-edge Ultrasound technology from GE to bring images of your unborn baby to life. GE offers the most advanced ultrasound technology in the 3D/4D/5D HDlive Ultrasound industry. We offer video, printed and digital photos of your ultrasound. Family and friends are welcome to share in the experience in a spacious and comfortable scanning suite or invite them to view a Live Stream from anywhere in the world Free.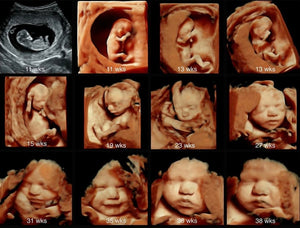 FIND US HERE!
1130 Washington Street #4
(second floor)
Hanover, Ma 2339

Conveniently located off Route 3, Exit 32 (previously exit 13) Washington Street (RT 53), a short commute from Boston and all points on the South Shore and Cape Cod. Directly across the street from NAMCO.
Hours & Directions